Meet Your Course Director
My name is Michal - but friends call me Mike.
I am a PADI Course Director and I am ... in love with diving.
The passion for diving is a lifelong companion for me - my first diving course was in 1991. The following years brought more courses in different organizations with different instructors. In 2004, I became a PADI Instructor and Tec Diver. During my dive life, I met many passionate people, met extraordinary people fascinated by the underwater world, visited the most beautiful dive sites in the world, and realized my own passion for underwater photography.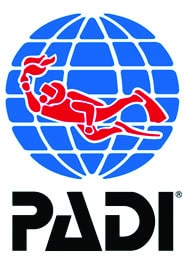 Testimonials
Damian Zaremba

IDC September 2020 + MSDT preparation. After deciding to undertake the IDC I looked at numerous options in different locations with different course directors; Mike stood out as a good option, aligning with my goals for high quality, down to earth, all-round training. From the first contact, Mike was there to answer questions and help with challenges always in a professional and friendly way, even when not diving related! With the covid-19 rules changing every week, organisation, communication & flexibility was key to our success; everything was still relaxed and no time was wasted. Before the IDC I had doubts about my dive knowledge as it had been quite a while since completing the Divemaster & TecRec exams, Mike quickly showed me this was not something to be concerned about. Going into the IDC properly prepared & with the right mindset made things easy, giving us plenty of time to discuss & try different ways of doing things, levelling up beyond the minimum requirements. After celebrating a successful IE, I had the pleasure of making numerous fun dives with Mike and others practising additional skills & techniques for specialities in different environments; yet again this showed Mike's deep knowledge & skill set as well his down to earth and professional approach. Using the feedback and tips Mike provided with my students has resulted in "real life" positive feedback & repeat requests for courses. I would highly recommend choosing Mike for your professional or technical development, it was a truly enjoyable 3 weeks, with value beyond just the course.

Matteo Meccoli

IDC January 2021 + MSDT preparation. When i heard about the course I didn't expect it was like a round in a rollercoaster, fun and mad, holding breath, but not literally, up and down like your body and mind and really excited at the end of it. I thanks Mike, who was helping us during the course and teaching us how to be great instructor, reminding how the diving is still transforming us and how much it would do more. You better focus on the objective following the tips and the teaching from an experienced person as Mike, it makes the way safer and easier. Sometimes he could looks a bit "hard" but it's always to push and to test our limits, to let understand us our weakness and strength and how to manage it, making always the safer easier way. At the end I felt ready for the exam and after it, is just appreciating all the work done during the past days. Thank you Mike for the good time and for helping me improving on this adventure, and for the nexts one!

Sonia Pozzoli

IDC January 2021 + MSDT preparation. For sure Mike joined my list of "people I met in the Diving World and ispire me to keep improving myself"! He has a huge knowledge about equipment, physics, physiology, underwater skills, coming from years of experience; not only, he also has a strong sense of respect for the Ocean and any form of life, which for me is even more important. But what I really enjoyed during the IDC was his positive, understanding and enthusiastic attitude, his being a good example, his commitment to help us becoming not only instructors, but good instructors. He was always available for doubts and questions, even after the classes. I felt like I was learning something from him all the time, and I am sure he will teach me something more in the future! I am glad he has been my Course Director, because not only he taught me how to be a good OWSI, but also how to focus on the objectives, work hard and achieve them.

Juan Jose Moros Felix

IDC January 2021 + MSDT preparation. Hace años probé el Buceo y fue una de las mejores experiencias que he tenido con el mundo acuático y fui sacándome todos los cursos hasta llegar al punto de querer compartirlo con la demás gente. Aquí es cuando conocí a Mike y me informo de todo para hacer el curso. Tengo que decir que el curso no es como el querer bucear y ya está. El curso es más exigente, pero es de esperar, porque se tiene enseñar a bucear y se tiene mucha mas responsabilidad. Aquí es cuando entra Mike como Course Director para enseñar a estar preparados para ser un buen instructor. No fue fácil, pero tampoco difícil siempre que te apliques. Mike es muy profesional en su trabajo y aplica a cada estudiante lo que necesita para estar al nivel exigido. El es muy bromista, pero a la vez muy serio y exigente con el curso. Siendo sincero agradezco que fuera mi Curse Director y me preparara para todas las pruebas exigidas. Lo recomiendo totalmente a toda esas personas que quieren compartir y enseñar este mundo del buceo. Gracias Mike!!!

Bela Ekart

IDC November 2020 - Decided to go for the IDC a while ago, but just never got the time really. This however left me with time to choose the right person to go to 🙂 Mike was highly recommended to me by others who knew him or did already IDC with him in the past. I was not disappointed. Mike knows exactly the pain points and usual difficulties for everybody just after a quick evaluation and knows how to help each student to succeed. Teaching is on the point, and if you pay attention you can only succeed. Course is packed and there is a lot to do, but well worth the effort and at the end you come out with a deserved satisfaction 🙂 This has been without question the best course in my PADI career and also the most important one and i highly recommend it!