Conosci il tuo Course Director
Mi chiamo Michal - ma gli amici mi chiamano Mike.
Sono nato nel 1974 in Polonia.
Sono Course Director PADI e sono ... innamorato delle immersioni.
La passione per le immersioni è stata sempre presente nella mia vita - il mio primo corso di immersione è stato nel lontano 1991. Nel corso degli anni successivi ho seguito altri corsi in diverse organizzazioni e con vari istruttori.
Nel 2004 sono diventato istruttore PADI e Tec Diver. Durante le mie immersioni, ho incontrato molti subacquei appassionati,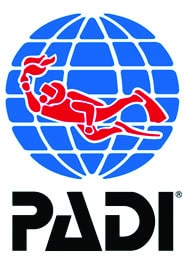 Testimonials
Bela Ekart

IDC November 2020 - Decided to go for the IDC a while ago, but just never got the time really. This however left me with time to choose the right person to go to 🙂 Mike was highly recommended to me by others who knew him or did already IDC with him in the past. I was not disappointed. Mike knows exactly the pain points and usual difficulties for everybody just after a quick evaluation and knows how to help each student to succeed. Teaching is on the point, and if you pay attention you can only succeed. Course is packed and there is a lot to do, but well worth the effort and at the end you come out with a deserved satisfaction 🙂 This has been without question the best course in my PADI career and also the most important one and i highly recommend it!

Hector Toledo

TecDeep Course November 2020 – A real deep pleasure to accomplish all the missions and learn so much over the TecDeepDiver course. You will not only learn all "How to..." but "Why to..." of everything about diving and tecdiving. I cannot wait to put in practice so many things I have gone through the course. And I am looking forward to new experiences and opportunities for the future to come.

Guillaume Severin

IDC Staff Instructor Course November 2020 – Mike was recommended to me by my first course director (during my IDC).

I came to the Tenerife Island for a full IDC under Mike's guidance. During this week, I learned a lot about how to teach at the highest level. Mike is a born mentor with great experience and patience. He demonstrates a high level of professionalism and a high level of compliance with standards. Furthermore, he inspires candidates to strive for excellence and teaches the value of staying within standards. I also found that the environment of Tenerife is ideal for this kind of training: the temperatures both under and on the water allow you to stay focused for long hours, and we have a lot of pleasure to see many fishes. I am an instructor, teaching mainly in lakes and my training in Tenerife gave me the opportunity to see how "it goes" in another type of environment (coastal, very good visibility and temperate water). I highly recommend Mike to anyone looking for a solid education. No doubt, I will come back to pass a few more certification!

Vincent Amelineau

TecDeep Course September 2020 - Mike has been recommended to me by few people in Tenerife. After getting in contact with him and a first meeting I knew he was an experienced instructor and I could trust him so I decided to do all the tec deep course with him. During the training Mike was very clear about all the theory that we have to know and explaining all the skills we will have to do underwater. He is also using a go pro to record us underwater which is a fantastic tool to see mistake and improvement through the course. The tec deep course is a challenging course but Mike make it seems fun and entertaining from the beginning to the end with providing accurate training. After the course I am really feeling ready to apply all the knowledge and experience that I learned with him in real diving situation. The course also change my perception of diving and help me improve on my diving capability overall. When I started the course we were 2 students but I got ear infection so I had to stop the course. Even with this complication Mike kept doing the course with the other student and continue the course later on with me when I was feeling better. So at the end Mike has been working during 15 days in a row always being on top! I really recommend Mike to anyone and I will probably go back to Tenerife to get more knowledge from him!

Chris Fleury

TecDeep Course September 2020 - I knew Mike was a highly experienced Tec diver and instructor so asking Mike to take me through my course was a natural choice. Mike was very patient when it came to the theory and spent a lot of time clearly explaining all the formulas needed for the planning of the dives and we never moved forward until Mike knew we understood each phase of the course. During the dives Mike would also take small videos to help us see our positioning in the water and to give us useful tips to help us be more comfortable for our next dive. I learnt a great deal during the course which has only improved all aspects of my diving. Mike is a very experienced and patient instructor who I would highly recommend to anybody looking into taking the Tec deep or indeed any other course. Until next time and thanks again Mike. Chris.