Conosci il tuo Course Director
Mi chiamo Michal - ma gli amici mi chiamano Mike.
Sono nato nel 1974 in Polonia.
Sono Course Director PADI e sono ... innamorato delle immersioni.
La passione per le immersioni è stata sempre presente nella mia vita - il mio primo corso di immersione è stato nel lontano 1991. Nel corso degli anni successivi ho seguito altri corsi in diverse organizzazioni e con vari istruttori.
Nel 2004 sono diventato istruttore PADI e Tec Diver. Durante le mie immersioni, ho incontrato molti subacquei appassionati,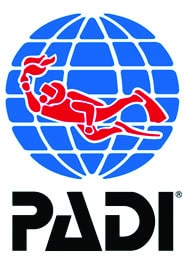 Testimonials
Gregor Thilo

IDC May 2021 + MSDT Preparation. Mike was the best scuba teacher I ever had and I´m looking forward to make more specialitys with him in the future! The IDC was really intense for me and now I feel more confident about diving, teaching and presenting, wich is also so valuable for me in the other parts of my life. The planing and the facilities were really good and I enjoyed learning there. Mike gave everyone of our group what he needed. This will not be the end of the story 😉

Alberto Gonzalo Sanz

IDC May 2021 + MSDT Preparation. When I finished my DiveMaster i was looking for all Course Directors in Tenerife and after I spoke to Mike, i felt the confidence that he inspires. After doing IDC with Mike i can say that doing this course with him was the best decision i've ever took. First days were difficult, as always when you try to transform yourself to be succesful in the most passionate world that i've ever met… Diving, but then he made me feel really confident about my attributes and my skills and now i think i got transformed, thanks to him, in a really succesful PADI Open Water Scuba Instructor. All the IDC was perfectly planified, was intense, but everyday we where winning more and more passion about diving and of course about teaching, because Mike was transmitting it us day by day. I can´t be more thankful and now, after complete my IE and the MSDT preparation, I'm looking forward to put in practice all the things he´s teached me during this two weeks of "serious fun", help as much as possible to preserve and conserve "our office" and to transmit all the passion to people as you did with us. Thanks for everything and let's spread your word!

Rodrigo Alvarez Lopez

IDC May 2021 + MSDT Preparation. He tenido el privilegio de poder cursar el curso de PADI Instructor en Big Fish con Mike. Mike es un muy buen profesional, con un gran recorrido y experiencia a nivel mundial. Tiene mucha empatía y paciencia. Siempre está pendiente del ritmo que llevas para poder enseñarte de la mejor forma, adaptándose a tus fortalezas y debilidades. Su exigencia hace que salgas muy bien preparado, por lo que lo recomiendo al 100%. ¡Gracias Mike por tan buena experiencia!

Damian Zaremba

IDC September 2020 + MSDT preparation. After deciding to undertake the IDC I looked at numerous options in different locations with different course directors; Mike stood out as a good option, aligning with my goals for high quality, down to earth, all-round training. From the first contact, Mike was there to answer questions and help with challenges always in a professional and friendly way, even when not diving related! With the covid-19 rules changing every week, organisation, communication & flexibility was key to our success; everything was still relaxed and no time was wasted. Before the IDC I had doubts about my dive knowledge as it had been quite a while since completing the Divemaster & TecRec exams, Mike quickly showed me this was not something to be concerned about. Going into the IDC properly prepared & with the right mindset made things easy, giving us plenty of time to discuss & try different ways of doing things, levelling up beyond the minimum requirements. After celebrating a successful IE, I had the pleasure of making numerous fun dives with Mike and others practising additional skills & techniques for specialities in different environments; yet again this showed Mike's deep knowledge & skill set as well his down to earth and professional approach. Using the feedback and tips Mike provided with my students has resulted in "real life" positive feedback & repeat requests for courses. I would highly recommend choosing Mike for your professional or technical development, it was a truly enjoyable 3 weeks, with value beyond just the course.

Matteo Meccoli

IDC January 2021 + MSDT preparation. When i heard about the course I didn't expect it was like a round in a rollercoaster, fun and mad, holding breath, but not literally, up and down like your body and mind and really excited at the end of it. I thanks Mike, who was helping us during the course and teaching us how to be great instructor, reminding how the diving is still transforming us and how much it would do more. You better focus on the objective following the tips and the teaching from an experienced person as Mike, it makes the way safer and easier. Sometimes he could looks a bit "hard" but it's always to push and to test our limits, to let understand us our weakness and strength and how to manage it, making always the safer easier way. At the end I felt ready for the exam and after it, is just appreciating all the work done during the past days. Thank you Mike for the good time and for helping me improving on this adventure, and for the nexts one!