PADI PROS Testimonials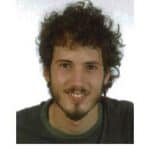 Raul Bel Gonzales
January 2018 MSDT Preparation. What an intensive and awesome week with Mike! We developed many skills during the wreck, deep, smb, sidemount and equipment specialties. Much appreciated all your advices and it has been a pleasure to share with you these great moments, we really had a blast together. Thank you again for all the knowledge you transmit us with all your experience!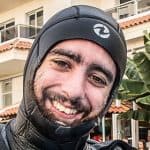 Diego Jimeno
Para mi el IDC fue mucho más que un curso preparatorio. Día a día fui notando un cambio con respecto a mi punto de vista de lo que es enseñar a bucear. Ver lo que realmente es PADI.
Todo este proceso no lo podría haber logrado de no ser por Mike, el Course Director que nos enseño todo. Dejando al margen todos los conocimientos que te transmite para la preparación del IE, quiero decir que es el como lo hace. Te ayuda en todo lo posible es una gran persona y muy exigente con sus alumnos y aún más con el mismo. Sin duda para mi no fue solo un curso preparatorio, fue una experiencia muy intensa en la cual vi un cambio muy importante en mi mismo. Y gran parte de todo esto se lo debo a Mike por su dedicación.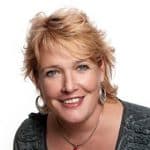 Uta Deutschlander
Im November 2017 hatte ich die Gelgenheit meinen IDC-Staff mit Mike zu machen. Vor 3 Jahren habe ich bereits meinen OWSI mit Mike gemacht. Der Staff ist eine besondere Erfahrung - jetzt liegt es nicht mehr nur an Dir selber zu bestehen - jetzt hilfst Du anderen dabei ihren IE zu bestehen. Es war nicht so leicht für mich in diese Rolle zu wechseln. Mike teilt immer sein Wissen und seine Erfahrung und es ist sehr beeindruckend zu sehen wie professionell er ist. Er arbeitet immer an sich und z. B. an seinen Skills um diese weiter zu perfektionieren. Das habe ich schon immer während meines IDC bewundert und heute muss ich sagen, dass alle Kandidaten, die bei ihm die Vorbereitung auf das Tauchlehrerexamen machen bestens vorbereitet werden. Ich hoffe, dass ich selber auch einmal dieses Niveau erreichen werde. Mike - Du bist ein Vorbild - Danke für alles, was Du bislang mit mir geteilt hast.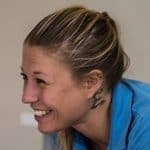 Madita Bruesselbach
IDC Nov-Dec. 2017. Mike is not only a teacher , he gives you a lot of background information of his experience that helps us to start our instructor career as best as possible . He teaches with so much passion. I really like how professional Mike is and how much knowledge he has. I just can say THANK YOU Mike for the patience you had for us while IDC and IE. You are a big fish between all the small fishes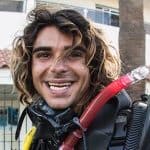 David Castello Fernandez
IDC September 2017. Mike es todo un profesional, cuando alguien enseña algo se nota si de verdad lo siente o no, y el es de los que lo sienten. Durante el IDC ha estado atento en todo momento , no le faltaba detalle. Un ejemplo a seguir tanto dentro como fuera del agua.. Gracias por compartir tu pasión con nosotros y por hacer todo de la mejor manera posible. Totalmente recomendable Nos vemos por los mares Mike un abrazo fuerte!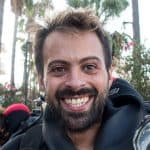 Ariel Gomiz
IDC September 2017. Mike doesnt only teach you how to teach. He teaches you how to do it with passion. He is an amazing professional and has a lot of knowledge to give. Always one step ahead. Thank you Mike for the patience to teach, see you underwater!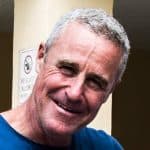 Garry La Roche
IDC with Mike Sep-Oct 2017 on Tenerife was best move for all of us. Well organized, the course prepared us in a very thorough and personal manner. Mike is profesional, experienced, passionate about diving and has a huge heart. As a result naturally we all succeeded on IE. Thanks Mike!!!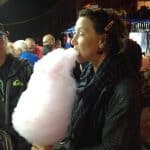 Katarina Johansson
I love being an instructor, seeing people enjoying diving and learning just makes me happy and also teaches me new things every day. Mike is one of the people who helped me become an instructor. Now a couple of years later I know I can always turn to him for advice and support. Thanks Mike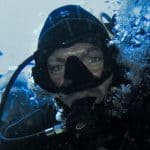 Nicolas Limet
I did my DM internship in Tenerife in 2015 and then my IDC in 2016 with Mike. He is demanding and very thorough, with a no-nonsense approach to diving. I especially liked the way he preaches by example and the usefull tips he gives about organizing your teaching, about how to position yourself and your students in the water or in the surface, always underlying safety issues.... Very usefull in real life, when you actually start to teach classes!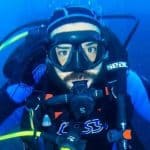 Roberto Escudero Gabriel
Hola mi nombre es Roberto , soy IDC STAFF INSTRUCTOR hace 4 años decidí dar un cambio radical a mi vida y decidí hacerme instructor de buceo. Convertí mi pasion en mi profesión. Hace unos meses decidí que ya estaba preparado para dar el paso para el siguiente nivel y decidí hacer el curso de Idc staff instructor. Mi experiencia durante el curso fue muy gratificante ya que fue divertido a la vez que importante, ya que recordé y aprendí muchas cosas nuevas. El curso muy bien organizado por parte de todo el staff muy profesionales y dispuestos a enseñarnos y ayudarnos con todo. Solo puedo dar las gracias por todo el trato recibido.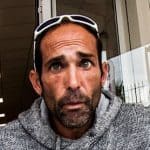 Romy Rodriguez
I am glad I did my Rescue course and Divemaster back in summer 2015, when I just arrived with 13 dives... Since the beginning Mike was friendly and quite Profesional, giving me tips to improve my skills constantly, I could see He been working in the Diving Industry for decades. Great Profesional and friendly Mentor Many thanks for helping me to be confident and get the best from every dive. Hasta la vista my friend.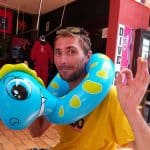 Szymon Biskup
Signing up for an IDC with Mike. Great decision!
What you can expect from him is a wealth of knowledge, eagerness to share it and
an individual approach to your needs to make sure you master all those bits and pieces that might require some more work to do:) In a nutshell - a real PRO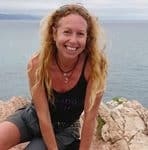 Roberta Carafa
My PADI IDC and IE with Mike was one of the most exciting and inspiring experience of my life. He, with the support of the other IDC Staff and IE staff members, was able to teach, train and motivate me and the others candidates giving us the needed confidence in dealing with challenging and demanding tasks. Mike conducted the IDC in a very professional, safe and relaxed way and even we had a lot of fun! He was very patient, a great mentor and also a good friend. He could infuse us his genuine passion for diving. Thank you again Mike!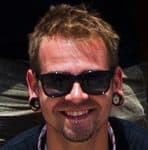 Bartek Lipowicz
I did my IDC in May 2017 in Tenerife with Mike.The course was a great experience!! I have learned a lot and met many fantastic people:) Mike is definitely one of them!!! He was with us all the time during IDC making it super interesting and funny!! Mike is friendly guy with a great sense of humor and huge diving knowledge that he loves to share with others!! Thanks Mike:)see U soon;)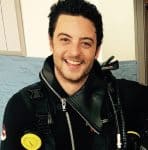 Pau Varela
On May 2017 I did my IDC in Tenerife with Mike and David and it was one of the best experiences related to diving I've had until now. Now I'm working as an Instructor here in Tenerife and I'm realising every day during my daily routine as a diving instructor how important was all the knowledge Mike transmitted to me and the way he was doing it, while helping me understand that with the good tools, diving possibilities are endless. I have had the pleasure to study and share diving with Mike during a few months and I've had the chance to discuss a lot of diving questions with him. I'm so grateful he has been always patient and able to find the best answer, and has taken the time to help me grow as a diver while teaching me the best ways to help others grow within their diving, so now I'm happily enjoying one of the best jobs in the world! Thanks Mike