PADI PROS Testimonials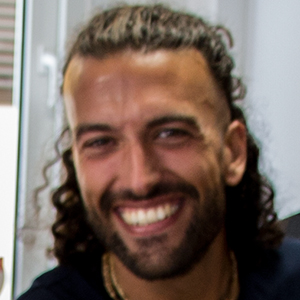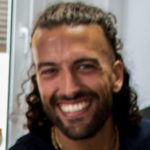 Stefano Loce
IDC May 2022 + MSDT Preparation. When I arrived in Tenerife as an Advance Open Water I knew I would have liked to become an instructor. Sometimes it had been struggling and very difficult, but Mike followed me step by step during this journey and he gave me the confidence to achieve my goal in the right way. He gave me a structure to follow and helped me to shape a different point of view from the basic one I had before. For this reason, and also for many other tips, I really want to thank you Mike for the incredible job you did with me. And now that I'm instructor I will follow the path you showed me to bring other people to this magic world. Cheers Master!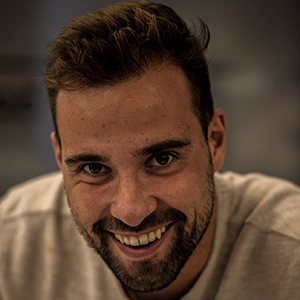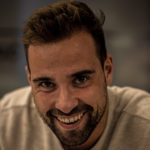 David Steier
IDC November 2021 + MSDT Preparation. Through my experience in the Divemaster, I realized that I don't just want to Dive, I also want to teach Diving so I decided to do my IDC and IE with Mike. I wrote him from Germany and the Organisation was very Good and easy. Mike also organized accommondation and picked me up from the Airport. All These little things made my planning and my stay very Easy! Mike is probably the Most experienced diver I have been in the water with and you can see this in theoretical and practical Lessons. The IDC and IE in one sentece with Mike is: The IDC with Mike is exhausting, but then the IE is very Easy. And Mike was also preparing use for the time after IE. Despite the many teaching units there was always time for some Fun! Thanks to Mike, his Team and the IDC Team for the great time at the IDC!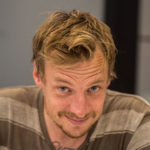 Joshua Haigh
IDC November 2021 + MSDT Preparation. I checked many locations and course instructors before deciding to do my IDC in Nov 2021 with Mike, I knew I was a little rusty since doing my divemaster as COVID had pretty much shut diving down for me. I liked Mike's no nonsense approach and asked him to be honest with me about my ability going in. He took the time to dive with me one to one and didn't sugar coat the areas I needed to work on, but offered support and knowledge throughout the course to bring me up and beyond the level needed to pass the IE. It was a pretty intense couple of weeks and not to be underestimated but the support throughout the course helped putting the puzzle pieces together. I went on to train specialties with Mike and dive with him after the course was done, thanks to him and all the team for the hard work.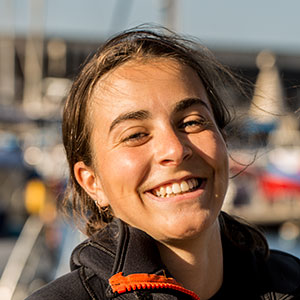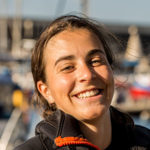 Alexia Zbinden
IDC June 2021 + MSDT Preparation. Since my first dive at the age of 10 I have dreamed of becoming an instructor. Thank you Mike for helping me achieve this goal. The course allowed me to answer a lot of questions and uncertainties and I leave having learned a lot about myself with the desire to practice and continue learning. Thank you for your kindness, your advice, your listening and above all thank you for sharing your experience and giving us a great one!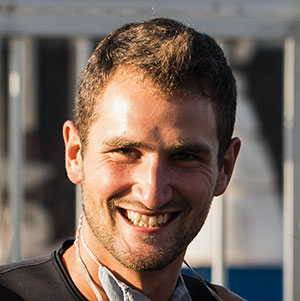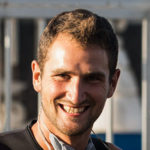 Etienne Maurer
IDC June 2021 + MSDT Preparation. After spending a lot of hours in and outside of the water with Mike, I realized the passion and the seriousness he has for transforming divers into instructors! When you arrive on the first day of the IDC you don't know much about how to do the job correctly, but after one week you understand what it takes to be a dive Instructor and what to look for if you want to excel in this work and lifestyle. I could not have imagined a better Mentor for my beginnings in the diving industry! Thanks again Mike for all you gave!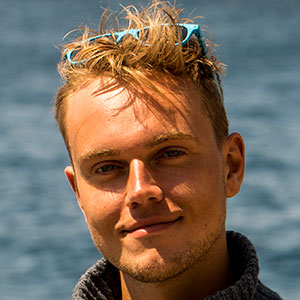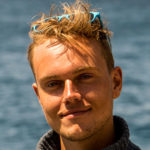 Gregor Thilo
IDC May 2021 + MSDT Preparation. Mike was the best scuba teacher I ever had and I´m looking forward to make more specialitys with him in the future! The IDC was really intense for me and now I feel more confident about diving, teaching and presenting, wich is also so valuable for me in the other parts of my life. The planing and the facilities were really good and I enjoyed learning there. Mike gave everyone of our group what he needed. This will not be the end of the story 😉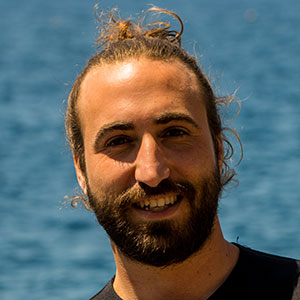 Alberto Gonzalo Sanz
IDC May 2021 + MSDT Preparation. When I finished my DiveMaster i was looking for all Course Directors in Tenerife and after I spoke to Mike, i felt the confidence that he inspires. After doing IDC with Mike i can say that doing this course with him was the best decision i've ever took. First days were difficult, as always when you try to transform yourself to be succesful in the most passionate world that i've ever met… Diving, but then he made me feel really confident about my attributes and my skills and now i think i got transformed, thanks to him, in a really succesful PADI Open Water Scuba Instructor. All the IDC was perfectly planified, was intense, but everyday we where winning more and more passion about diving and of course about teaching, because Mike was transmitting it us day by day. I can´t be more thankful and now, after complete my IE and the MSDT preparation, I'm looking forward to put in practice all the things he´s teached me during this two weeks of "serious fun", help as much as possible to preserve and conserve "our office" and to transmit all the passion to people as you did with us. Thanks for everything and let's spread your word!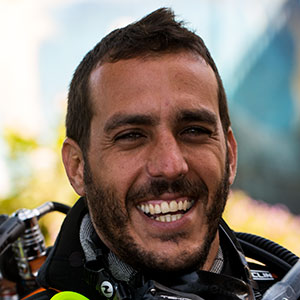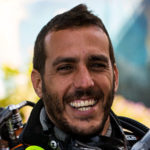 Rodrigo Alvarez Lopez
IDC May 2021 + MSDT Preparation. He tenido el privilegio de poder cursar el curso de PADI Instructor en Big Fish con Mike. Mike es un muy buen profesional, con un gran recorrido y experiencia a nivel mundial. Tiene mucha empatía y paciencia. Siempre está pendiente del ritmo que llevas para poder enseñarte de la mejor forma, adaptándose a tus fortalezas y debilidades. Su exigencia hace que salgas muy bien preparado, por lo que lo recomiendo al 100%. ¡Gracias Mike por tan buena experiencia!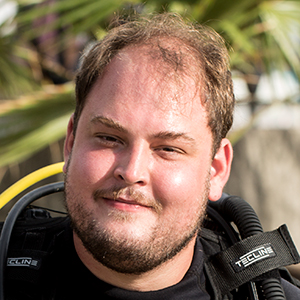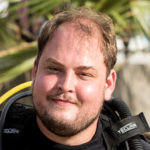 Damian Zaremba
IDC September 2020 + MSDT preparation. After deciding to undertake the IDC I looked at numerous options in different locations with different course directors; Mike stood out as a good option, aligning with my goals for high quality, down to earth, all-round training. From the first contact, Mike was there to answer questions and help with challenges always in a professional and friendly way, even when not diving related! With the covid-19 rules changing every week, organisation, communication & flexibility was key to our success; everything was still relaxed and no time was wasted. Before the IDC I had doubts about my dive knowledge as it had been quite a while since completing the Divemaster & TecRec exams, Mike quickly showed me this was not something to be concerned about. Going into the IDC properly prepared & with the right mindset made things easy, giving us plenty of time to discuss & try different ways of doing things, levelling up beyond the minimum requirements. After celebrating a successful IE, I had the pleasure of making numerous fun dives with Mike and others practising additional skills & techniques for specialities in different environments; yet again this showed Mike's deep knowledge & skill set as well his down to earth and professional approach. Using the feedback and tips Mike provided with my students has resulted in "real life" positive feedback & repeat requests for courses. I would highly recommend choosing Mike for your professional or technical development, it was a truly enjoyable 3 weeks, with value beyond just the course.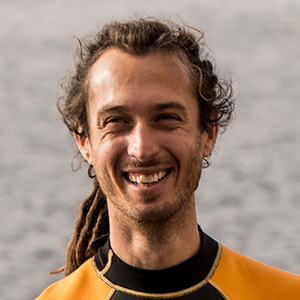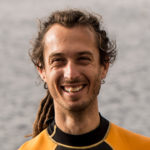 Matteo Meccoli
IDC January 2021 + MSDT preparation. When i heard about the course I didn't expect it was like a round in a rollercoaster, fun and mad, holding breath, but not literally, up and down like your body and mind and really excited at the end of it. I thanks Mike, who was helping us during the course and teaching us how to be great instructor, reminding how the diving is still transforming us and how much it would do more. You better focus on the objective following the tips and the teaching from an experienced person as Mike, it makes the way safer and easier. Sometimes he could looks a bit "hard" but it's always to push and to test our limits, to let understand us our weakness and strength and how to manage it, making always the safer easier way. At the end I felt ready for the exam and after it, is just appreciating all the work done during the past days. Thank you Mike for the good time and for helping me improving on this adventure, and for the nexts one!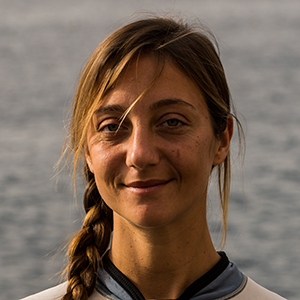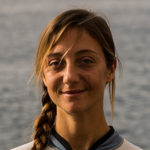 Sonia Pozzoli
IDC January 2021 + MSDT preparation. For sure Mike joined my list of "people I met in the Diving World and ispire me to keep improving myself"! He has a huge knowledge about equipment, physics, physiology, underwater skills, coming from years of experience; not only, he also has a strong sense of respect for the Ocean and any form of life, which for me is even more important. But what I really enjoyed during the IDC was his positive, understanding and enthusiastic attitude, his being a good example, his commitment to help us becoming not only instructors, but good instructors. He was always available for doubts and questions, even after the classes. I felt like I was learning something from him all the time, and I am sure he will teach me something more in the future! I am glad he has been my Course Director, because not only he taught me how to be a good OWSI, but also how to focus on the objectives, work hard and achieve them.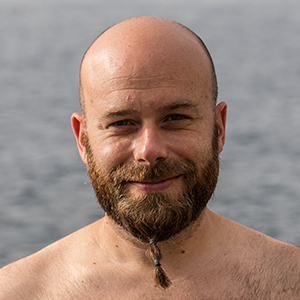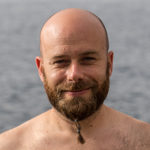 Juan Jose Moros Felix
IDC January 2021 + MSDT preparation. Hace años probé el Buceo y fue una de las mejores experiencias que he tenido con el mundo acuático y fui sacándome todos los cursos hasta llegar al punto de querer compartirlo con la demás gente. Aquí es cuando conocí a Mike y me informo de todo para hacer el curso. Tengo que decir que el curso no es como el querer bucear y ya está. El curso es más exigente, pero es de esperar, porque se tiene enseñar a bucear y se tiene mucha mas responsabilidad. Aquí es cuando entra Mike como Course Director para enseñar a estar preparados para ser un buen instructor. No fue fácil, pero tampoco difícil siempre que te apliques. Mike es muy profesional en su trabajo y aplica a cada estudiante lo que necesita para estar al nivel exigido. El es muy bromista, pero a la vez muy serio y exigente con el curso. Siendo sincero agradezco que fuera mi Curse Director y me preparara para todas las pruebas exigidas. Lo recomiendo totalmente a toda esas personas que quieren compartir y enseñar este mundo del buceo. Gracias Mike!!!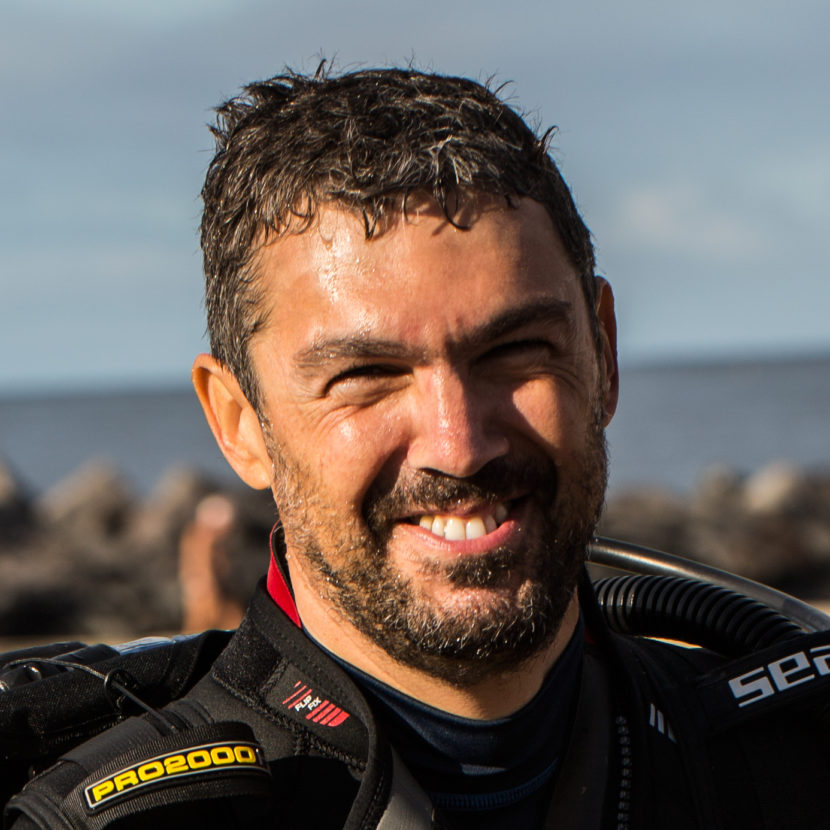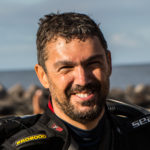 Bela Ekart
IDC November 2020 - Decided to go for the IDC a while ago, but just never got the time really. This however left me with time to choose the right person to go to 🙂 Mike was highly recommended to me by others who knew him or did already IDC with him in the past. I was not disappointed. Mike knows exactly the pain points and usual difficulties for everybody just after a quick evaluation and knows how to help each student to succeed. Teaching is on the point, and if you pay attention you can only succeed. Course is packed and there is a lot to do, but well worth the effort and at the end you come out with a deserved satisfaction 🙂 This has been without question the best course in my PADI career and also the most important one and i highly recommend it!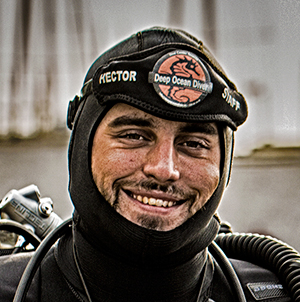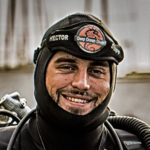 Hector Toledo
TecDeep Course November 2020 – A real deep pleasure to accomplish all the missions and learn so much over the TecDeepDiver course. You will not only learn all "How to..." but "Why to..." of everything about diving and tecdiving. I cannot wait to put in practice so many things I have gone through the course. And I am looking forward to new experiences and opportunities for the future to come.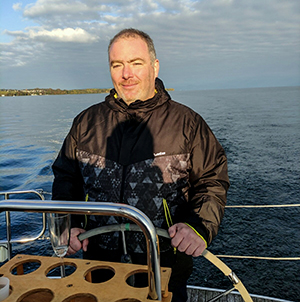 Guillaume Severin
IDC Staff Instructor Course November 2020 – Mike was recommended to me by my first course director (during my IDC).
I came to the Tenerife Island for a full IDC under Mike's guidance. During this week, I learned a lot about how to teach at the highest level. Mike is a born mentor with great experience and patience. He demonstrates a high level of professionalism and a high level of compliance with standards. Furthermore, he inspires candidates to strive for excellence and teaches the value of staying within standards. I also found that the environment of Tenerife is ideal for this kind of training: the temperatures both under and on the water allow you to stay focused for long hours, and we have a lot of pleasure to see many fishes. I am an instructor, teaching mainly in lakes and my training in Tenerife gave me the opportunity to see how "it goes" in another type of environment (coastal, very good visibility and temperate water). I highly recommend Mike to anyone looking for a solid education. No doubt, I will come back to pass a few more certification!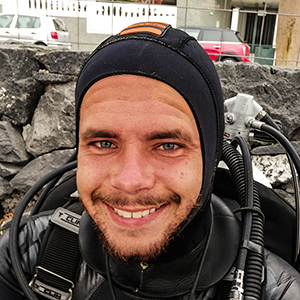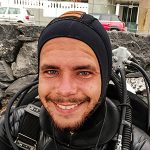 Vincent Amelineau
TecDeep Course September 2020 - Mike has been recommended to me by few people in Tenerife. After getting in contact with him and a first meeting I knew he was an experienced instructor and I could trust him so I decided to do all the tec deep course with him. During the training Mike was very clear about all the theory that we have to know and explaining all the skills we will have to do underwater. He is also using a go pro to record us underwater which is a fantastic tool to see mistake and improvement through the course. The tec deep course is a challenging course but Mike make it seems fun and entertaining from the beginning to the end with providing accurate training. After the course I am really feeling ready to apply all the knowledge and experience that I learned with him in real diving situation. The course also change my perception of diving and help me improve on my diving capability overall. When I started the course we were 2 students but I got ear infection so I had to stop the course. Even with this complication Mike kept doing the course with the other student and continue the course later on with me when I was feeling better. So at the end Mike has been working during 15 days in a row always being on top! I really recommend Mike to anyone and I will probably go back to Tenerife to get more knowledge from him!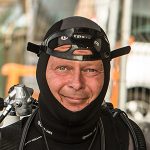 Chris Fleury
TecDeep Course September 2020 - I knew Mike was a highly experienced Tec diver and instructor so asking Mike to take me through my course was a natural choice. Mike was very patient when it came to the theory and spent a lot of time clearly explaining all the formulas needed for the planning of the dives and we never moved forward until Mike knew we understood each phase of the course. During the dives Mike would also take small videos to help us see our positioning in the water and to give us useful tips to help us be more comfortable for our next dive. I learnt a great deal during the course which has only improved all aspects of my diving. Mike is a very experienced and patient instructor who I would highly recommend to anybody looking into taking the Tec deep or indeed any other course. Until next time and thanks again Mike. Chris.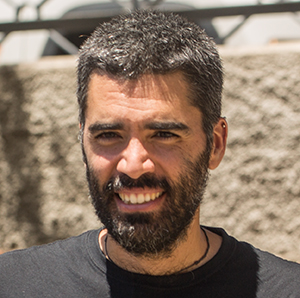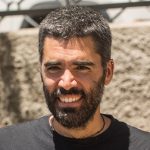 Jon Gonzalez
IDC May 2020 - I took the IDC in very special conditions, right after the COVID-19 pandemic, which required strong organizational skills from the course director. I have to say that Mike did his best to make it happen, always being really flexible to my needs and schedules. I chose to do the IDC with Mike on Chris and Isma's recommendation, my mentors during my Divemaster in El Medano, who had taken their IDC with him. And I couldn't be any more grateful! Mike is a great professional in every sense of the word. Always caring about your learning and with a true passion for diving. It was a real pleasure to have his support during this challenging way to become an Instructor. I'm willing to get back to him for the Specialty Instructor preparation.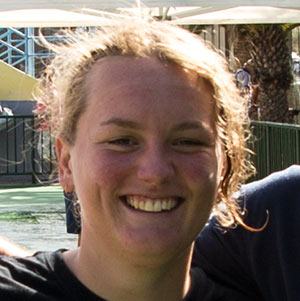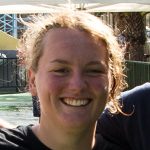 Amy Webber
IDC January 2020 + MSDT preparation. Mike was very patient and helpful from before the IDC began to after it finished. He had belief in my ability to teach when I wasn't sure about it myself and took the time to help me build the confidence in my ability to do the IE. He was always available to help, in person or over whatsapp at any time. He knew exactly how to minimise the stress of the exam and make sure we learnt on the IDC whilst still having fun. He'a a wonderful teacher who I'd recommend to anyone looking at joining an IDC or taking any instructor specialties - I'd definitely go back if I want any extra specialties!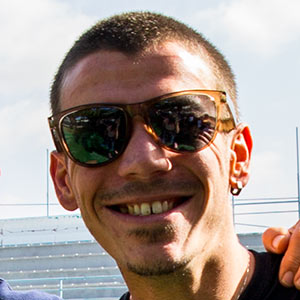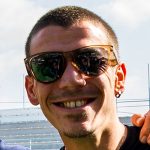 Rodrigo Correa
IDC January 2020 + MSDT preparation. Un orgullo haber sido uno de tus alumnos para el IDC y IE, con el recorrido que tienes, con la experiencia y con la paciencia :D. 12 Días intensos y muy profesionales, gracias por la enseñanza y la motivación para continuar.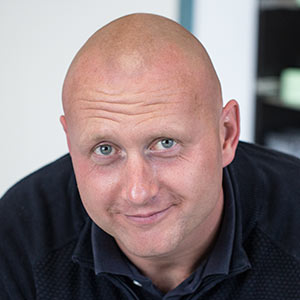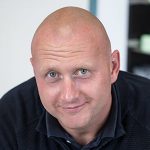 Thomas Guery
IDC January 2020 + MSDT preparation. Mike is a great professional and a great person. He knows exactly what it takes to become PADI Instructor and guided me step by step to reach that target. He has a serious but fun approach, he's always doing his best to help and was available at any time I needed it. During the IDC with Mike, I did exactly the same exercises as at the Instructor Exam and he prepared me also mentally to focus on the right things. Mike had also an exemplary attitude during all the courses and during the Exam. I have only great thinks to say about him and a big thank you for his help to become PADI Instructor.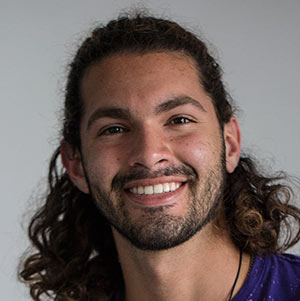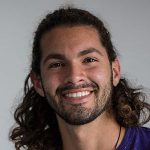 Carlos Leon
IDC November 2019 + MSDT preparation: No sabía de el mundo de el buceo, por parte de un familiar lo descubrí hace un año y 5 meses, desde ahí me empecé a pasionaria por el buceo y continué haciendo todos los cursos. Vi que el buceo era mi pasión y quería poder transmitir eso a otros, gracias a un amigo conocí a Mike y estuvimos hablando hace como dos meses. Alrededor de hace dos semanas empecé mi curso para ser un instructor con Mike en el centro Aquarius dive center. Estudiando todos los días, esforzándome como puedo y más la ayuda de Mike y el Centro de buceo, hoy he logrado pasar mi Examen de Instructor ha sido una buena experiencia y me ha parecido genial Gracias a toda la dedicación que han tenido en el centro, siempre transmitiendo vibra positiva. Muchas gracias al Course Director Mike y a todos en el centro de buceo Aquarius dive center por su apoyo. Uno de mis sueños cumplidos. GRACIAS CHICOS.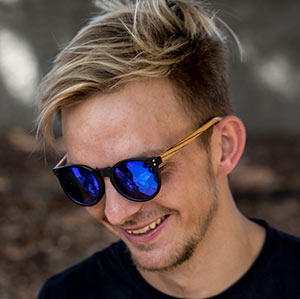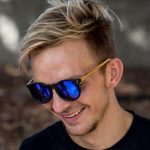 Mathias Van Hooreweghe
IDC September 2019 - From the Pre-IDC to the final handshake from the IE Examiner congratulating you as an instructor, Mike was always there to help, support and ease off the IE stress. Sticking to a concrete plan and knowing exactly what you were going to do everyday, to giving you second chances on passing certain parts you weren't comfortable with during the IDC to make sure you could head into the IE with a positive approach helped me as an individual coming in from an SSI background. His assistants are also top quality and very helpful and are always willing to give you an explanation in a different way. All in all thank you Mike and your team and the other candidates (Marcos, Hector, Martha, Asia, Jake) for this adventure.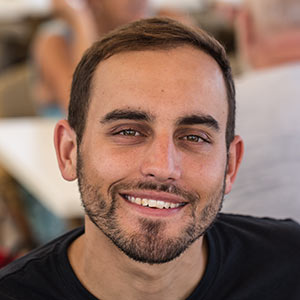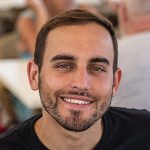 Hector Toledo
IDC September 2019 + MSDT preparation. Mike have been a great profesor. Always giving advices and teaching how to teach and how to learn. Its not only passing an exam its preparing you for the instructor life and becoming great at what you love. Amazing experience, I would always recommend it.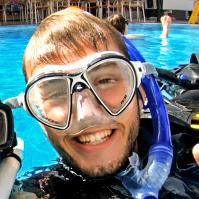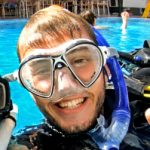 Daniel Freake
Divemaster Course July 2019. Working with Mike throughout my internship was great, as he taught me not only all the skills I would need but also why I would need them. I would definitely recommend doing a course with Mike if you are looking to have fun while learning in a safe way!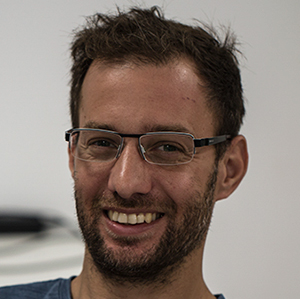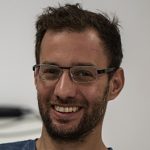 Patricio Foix
IDC May 2019 + MSDT preparation. Muy feliz de haber tenido a Mike como instructor, muy profesional a la hora de impartir el curso. Muy buena predisposición para explicar y ayudar en todo lo que uno necesita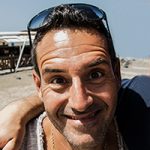 Igor Accica
IDC February 2019 - ¡Hay metas en la vida que son deseos, encontrar personas que comparten un sueño personal, ayudarlo a lograrlo y dar una oportunidad ganadora ha sido posible gracias a ti!! He pasado 15 días de maravilla y me encontré muy bien con el tu curso IDC. Muchísimas grazias Mike.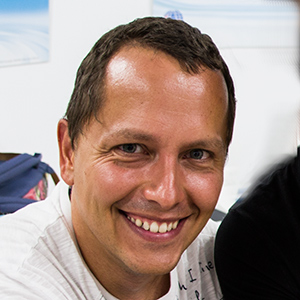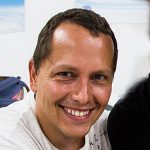 Pedro Amigo
IDC May 2019 + MSDT preparation: -The bit more than two weeks spent with Mike and team in Tenerife was a brilliant experience, which I absolutely enjoyed. The two days of IDC prep was a very valuable refresher of the demonstration-level skill circuit and dive theory. This time also helped breaking the ice and getting to know the other instructor candidates in the group.The IDC itself was very intense, with a great balance between theory, pool and open water sessions. Mike brings with him him a great passion for diving and teaching in a very relaxed manner, which also helped us overcome our nerviousness and stress. He explained everything patiently and with practical examples. On the IE Mike was accompaniying us all the time, to ensure we perform to our best, and nothing distracts us from focusing on our goal. After the IE, the MSDT preparation was a "joy-ride", with some nice dives and real life tips and tricks on how to be a successfull instructor. All facilities for the training, and logistics of the two weaks were absolutely superb. Also big thanks to Kasia and Garry who supported Mike on the IDC delivery, they were very approachable for any help needed with translation, logistics, or just a bit of fun. Happy bubbles and thanks a ton Mike!"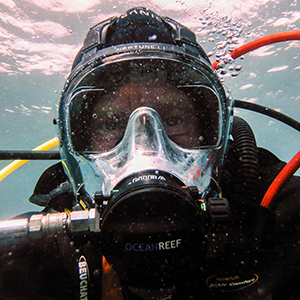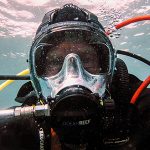 Zeke Neville
Instructor Specialty Courses 2019 - Since completing my IDC with Mike in 2016 I have found Mike to be always there with advice, tips and training. The 'after course' help is fundamental to any instructor as we are always learning every day and every way. I have also been with Mike on Speciality Instructor rating courses for Full Face Mask, Drysuit and many others and I find his help, guidance and way of teaching me as an instructor to teach is a great aid and very thorough. Safe diving, Lets Get Wet!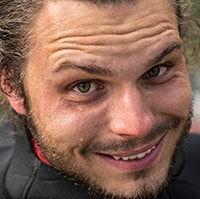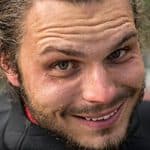 Rico Kretschmer
IDC February 2019 + MSDT preparation. To start the IDC with Mike was one of the best decisions I could take.
Mike is a great mentor and teacher. He has a very down to earth personality, which I really like!!! He prepared me not only for the IE, but for real life situations and to be able to work as an instructor. His professionality was unbelievable : Always prepared, present with good examples, on time, solved every problem, organised and always in a good mood! Its such a good vibe around him that he made the course very plesant and I was always looking forward to the next day. On top he was always there to support me day and night. I can highly recommend to everyone looking to complete any course to complete it with Mike! Thank you ever so much!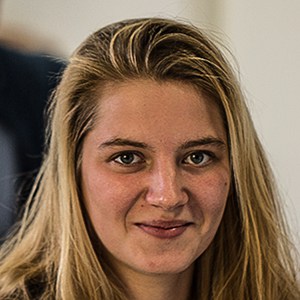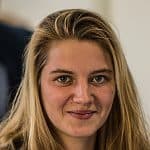 Christine Bauer
IDC November 2018 + MSDT Preparation. My IDC, in Tenerife in November 2018 was a great experience. Mike was and is one of the best mentors to have! Not only for the IDC, but aswell for the following course I took with him, he made it so easy to learn, adapt and use what you've learned, but still it was a tough time and very motivating to see everybody growing. We're now all more than prepared to not only teach, but to enjoy it aswell. Special thanks to Ubay and Kasia who gave us all a very strong hand!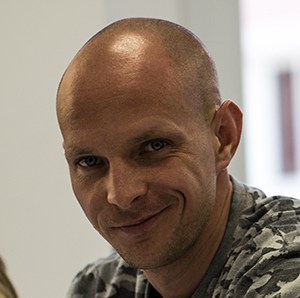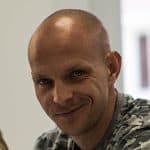 Mateusz Pawlak
IDC November 2018. I found the IDC with Mike the most valuable and highly enjoyable experience. The course content was excellent with a good balance between theory and practical application, which I think was a great way to learn. I have no hesitation in recommending it to anyone who is serious about becoming a scuba-diving instructor. Gracias Mike!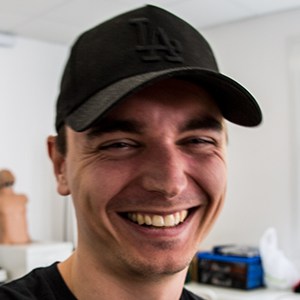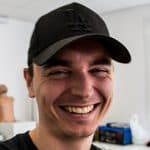 Maarten Paul
IDC November 2018. The IDC certainly came with some stress, especially in the beginning. However, this ensured I was fully prepared for the IE which then became the easiest part. I highly recommend this course.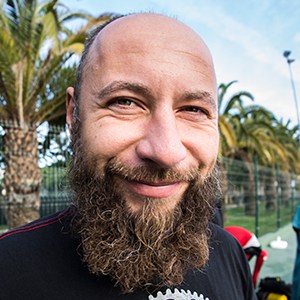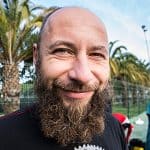 Lukasz Szymanski
IDC November 2018. The whole IDC experience running by Mike was on highest professional level, which not only preparing you for I.E. but also for teaching in real life situations, thank you Mike for your patience 🙂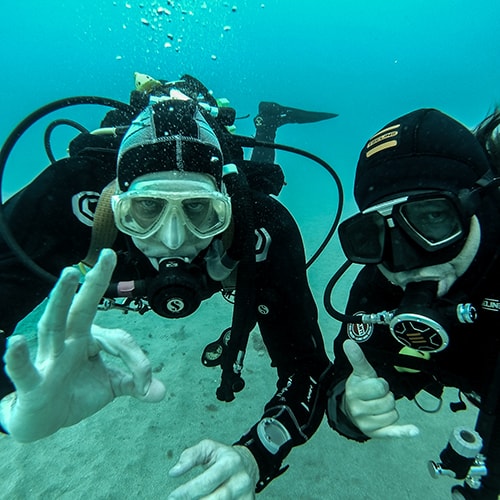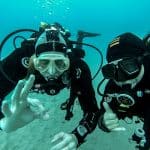 Szabolcs Matko
Instructor Specialties November 2018. I decided to put a bunch of specialty instructor certs under my belt, did an internet search, found Mike, contacted him, got a positive reply from him to my request that I would like to go back to scubaschool and be his scubastudent, packed my gear and flew to sunny Tenerife. He put together a busy schedule and we dove into a two-week training. From day one I felt that I was in good hands. Mike was always ready to share his knowledge and experience either we were in the classroom or under the water. He readily passed the tips and tricks to me whether the topic was side mount diving, scooter diving, full-face mask diving, or night diving (just to mention a few of the specialties that we covered). The feedback (discussions, briefings, debriefings, photos, and videos) that he provided helped me a lot to polish my skills and definitely will help in the future when teaching students. After two weeks I had no questions unanswered and there is no question about his mentoring skills. It was a great experience to be taught by Mike and hopefully I will be able to manage to come back for more training.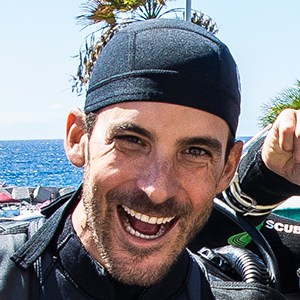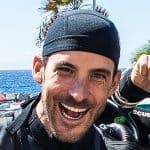 Alberto Tarrero San Martin
MSDT preparation October 2018. Elegí a Mike para preparar el MSDT, debo decir que me sentí seguro de mi elección y no falló, han sido dos días en lo que todo está perfectamente explicado además de disfrutar del entrenamiento y del buen ambiente. Volvería a repetir sin dudarlo por la seguridad y la claridad con la que todo el proceso se lleva a cabo, gracias Mike!! Nos vemos para la próxima.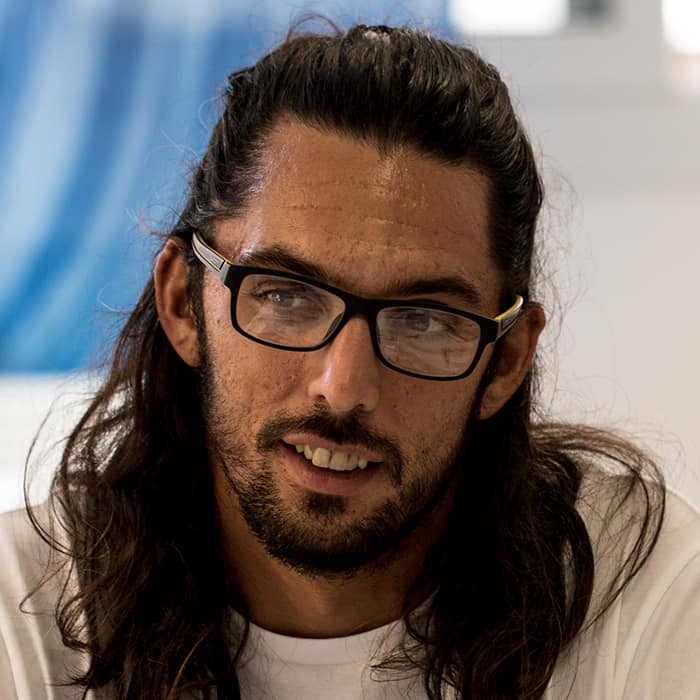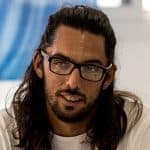 Guillermo Valera Jimenez
IDC September 2018. Cuando me planteé hacer el IDC lo hablé con un amigo y no me dio opción, lo harás con Mike SI o SI!! jejejeje. Y solo puedo decir... cuanta razón tenia mi amigo, le agradezco su recomendación. En Mike me encontré un course director con una experiencia incalculable, con una buenisima actitud por ayudarte sacar lo mejor de ti y lo mas importante para mi, una gran persona. Se esfuerza al máximo para que estemos todo lo posible prepardos no solo para los exámenes, si no para la vida real también y siempre estará ahí para brindarte su ayuda. El curso es intenso, dinámico, divertido y satisfactorio porque sientes tu evolución paso a paso. Personalmente fue una de las mejores experiencias que he tenido. He aprendido, he mejorado, he disfrutado, me llevo amigos, mis ganas se han multiplicado y mi autoconfianza y seguridad también. Lo recomiendo 300%. GRACIAS MIKE. Gracias por todo. ERES UN EJEMPLO. Dzięki tato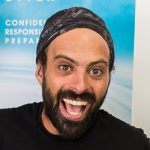 Ariel Gomiz
MSDT Preparation October 2018 - I choose Mike to do my IDC and was great. Thats why one year after i came back with him to do my MSDT course. He is always taking care of everything and making sure that everyone understand what he explains. Always ready to answer any question. During the course or by email from miles away jaja. He is a great professional and likes to share his passion for diving. Thanks again for everything Mike! See you underwater! Do widzenia (i hope i spelled good)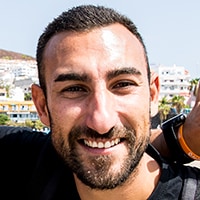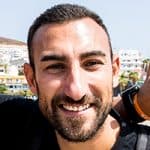 Marcos Barea Pescador
IDC September 2018 - Hay veces en la vida que hay que saber elegir y esta es una de ellas!! Sin duda volvería a escojer a Mike como course director para hacer el idc y se lo recomiendo a todo aquel que quiera dar este paso en sus vidas y convertirse en Instructor! En mi caso vine recomendado por varios amigos y no puedo estar más agradecido. Mike transmite pasión por el buceo y hace fácil lo que a veces durante el curso parece difícil. Su forma de planificar el curso hace que sientas dia a dia que estás a un paso de lograr tu meta y sentirte orgulloso de tu progreso. Gracias Mike por transmitir la pasión por el buceo y las ganas de seguir disfrutando de este maravilloso mundo bajo el agua!! Siempre recordaré este curso y estaré agradecido por el gran trabajo que haces junto con el idc staff que en nuestro caso nos acompañó, garry y ubay!! Thank you Dady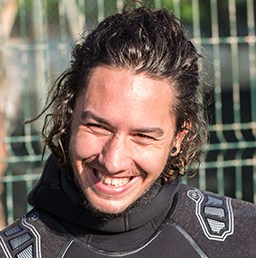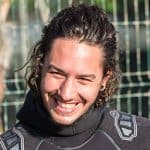 Ubay Doniz Polegre
Staff Instructor course. September 2018 - Llevaba tiempo planteándome ser idc staff instructor y planteándome con quien hacerlo , de pura casualidad descubrí a Mike. Y creo que fue la mejor de las casualidades, con el aprendes a valorar y respetar el buceo , te forma para logar ser un buen instructor , y una vez logrado , nunca pierde el contacto contigo , esta ahí para cualquier consulta que tengas , el esta ahí para ayudarte en lo que necesites , ami, en mi curso de idc staff me enseño y me ayudo de tal forma que ahora en vez de verlo como un course director , además de eso , también lo veo como un amigo . si alguien esta pensando en formarse profesionalmente , sinceramente no hay mejor persona que transmita los valores del buceo y que te entrene y te enseñe como Mike , te estaré eternamente agradecido. Gracias AMIGO MIO .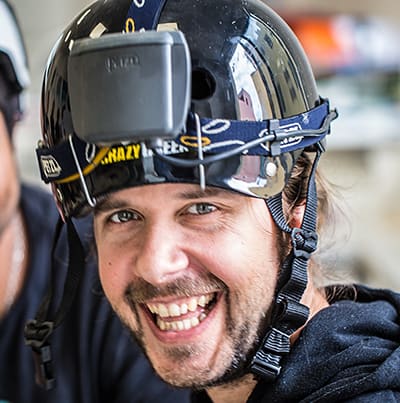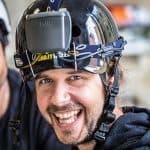 Aleksander Palasinski
IDC May 2018 was a great experience, having Mike as a Curse Director, was even better. Mike without a doubt is a high level profesional, IDC was very well organized there was a good balance between theory and practical skills, what is most important everything was backed up with real life examples. So if you considering yourself becoming a PADI Pro, I can clearly recommend Mike as a Curse Director. Thank you!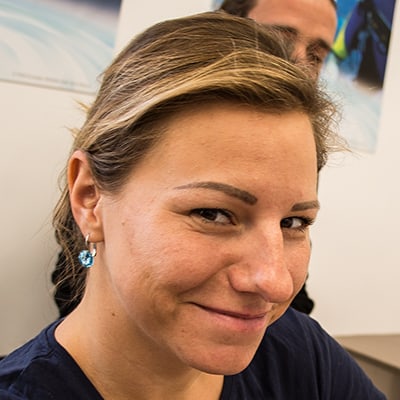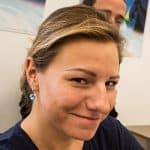 Veronika Zimanova
PADI IDC May 2018 - Diving is fun, but safety first! That was the motto of my IDC with Mike. Mike is a real professional - not only in diving (see his experiencesJ) but also in the classroom. He is organized, innovative and great lecturer. I really enjoyed his "mentor to student" approach and adding his personal experiences to specific parts of the IDC. I can recommend Mike as course director for IDC (or other levels of diving education) as I believe he can offer additional value to the course. IDC is not easy, but thank to Mike I felt comfortable and prepared for IE. And now, as new PADI Instructor, I know I made the right choice! Good job, keep on going and thank you for everything!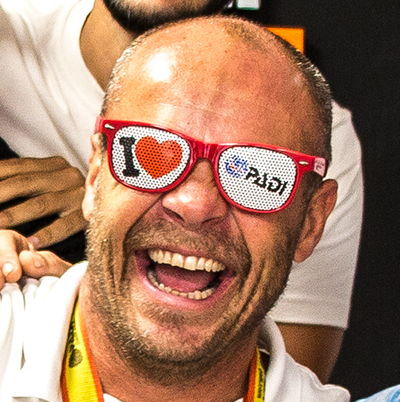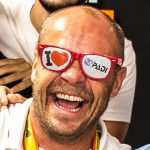 David Stocks
IDC May 2018. Not sure where to start as my experience during my IDC and IE surpassed my expectations. From arriving on the first day Mike was organised and professional. His priority was to get us all settled in and comfortable for the marathon ahead. Everyday was fun and challenging. The course was delivered with structure and with an increasing pace. Yet no subject was moved on untill we had all understood what was being asked of us. Mike even gave his own time at the end of every evening to coach anyone who struggled the day.. I really can't thank Mike and all his staff for their dedication and commitment to us all during the whole process.. We even received a small diving gift everyday. If you are a serious professional and want the best training which will give you all the tools you need to succeed in the diving industry then Mike is the man.. He is straight forward in his methods and exceptionally professional yet you will laugh cry and scream during your development to be coming a great instructor.... Keep up the amazing work guys and keep raising the bar... David Stocks new PADI instructor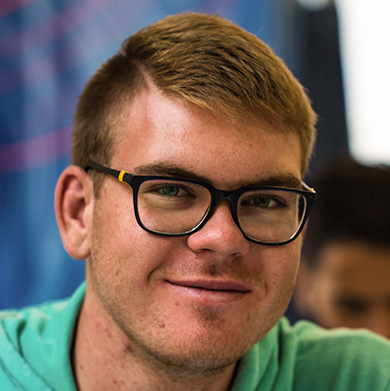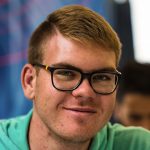 Mark Pilzer
IDC May 2018. Thank you very much Mike and everyone involved for this amazing IDC, from the beginning to the end perfectly organized, straight forward teaching and fun learning!! And most importantly, feeling more than ready and prepared to begin life as an Instructor. For anyone thinking to seek the IDC I can highly recommend Mike as your CD, you will have lots of Fun and learn as well as improve many things up to Perfection.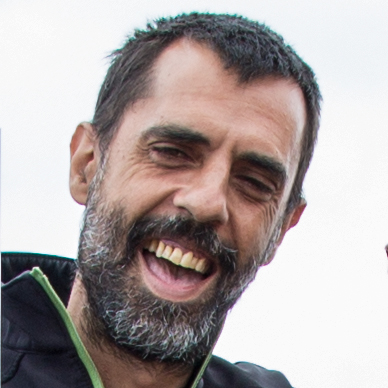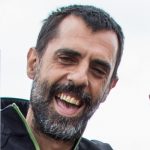 Raul Orejon
IDC May 2018. Mi experiencia en el IDC con Mike a sido fantástica, una semana inolvidable.
Empecé con dudas y miedos, pero gracias a la motivación, exigencia y dinamismo de Mike a lo largo del curso, al final estaba lleno de seguridad y autoconfianza. Además los resultados le avalan, 100% aprovados, el trabajo dá resultados. Muchas gracias por todo Mike.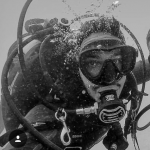 Gerardo Toledo Gomez
IDC May 2018. Desde luego la mejor elección que pude hacer para realizar mi IDC fue con Mike, se trata de una pre-preparación para el IE, corta pero bastante intensa, lo cual requiere de una gran organización por parte del course director que vaya a realizar el IDC. Mike es un gran profesional, y posee todas las cualidades de un lider, capaz de transmitir de la mejor manera posible, sin duda lo volvería a elegir, todo esto se acaba reflejando en que consiguió el 100% de aprobados, aparte, creo que es una experiencia, enriquecedora y en la cual me he llevado grandes amigos. Gracias a todos, si lo que queréis es ser instructores de buceo no dudéis ni un segundo en elegirlo como docente, una gran persona y muy profesional.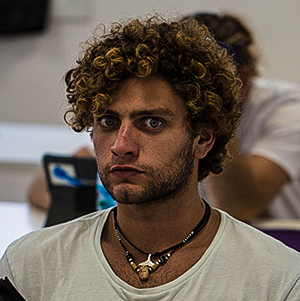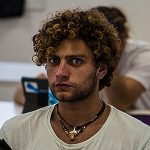 Franco Fiorentini Sanchez
IDC May 2018. Que gran experiencia el IDC que completamos los 8 compañeros con Mike como course director, quién nos condujo a un total de aprobados en el IE. Fue intenso y exigente, lo cuál resultó en un progreso enorme de todos nosotros desde el principio al fin. Recomiendo a Mike como course director a cualquiera que aún tenga dudas de presentarse a no al IE por miedo a suspender, ya que estuvo muy atento y preocupado de todos nosotros.
Además de esta gran experiencia me llevo un montón de amigos del gremio con los cuales ya estamos haciendo planes de buceo!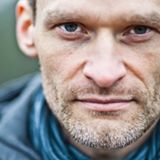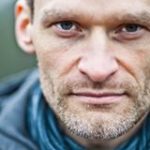 Tomek Baczkowski
MSDT Preparation May 2018 - Thanks Mike for great fun and professional knowledge. I've enjoyed the time during our theory and practice specialty training. Hope to do more trainings in the future! Mike is a specialist in his field. 100% satisfaction from the course! He has a lot of knowledge and knows how to share it. I would recommend!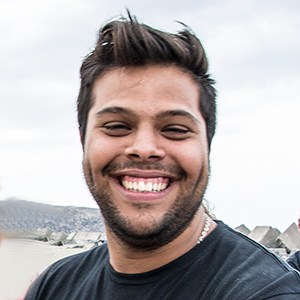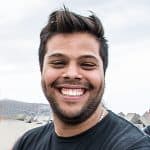 Diego Silveira Vaz
IDC May 2018 - El IDC fue una experiencia increíble, y que recordaré para siempre, muy divertida , orientativa, y eficaz ,el avance desde el primer dia hasta el último es agigantado gracias a el Course Director profesional al máximo nivel. Al principio del IDC me parecia una locura por que habíamos varios y diferentes diomas y algunos no entendiamos bien el inglés pero igual así Mike logró hacer unas clases magnificas e increibles! Agradezco mucho por su profesionalidad y dedicación hacia nosotros. Así fue que conseguimos super los exámenes los 8 candidatos! Algo increíble gracias a la exigencia y capacidad del course director. Algo admirable!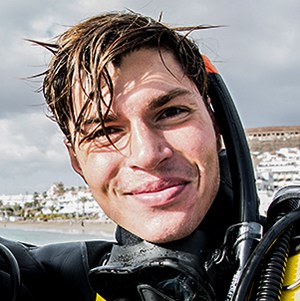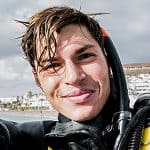 Patryk Blaszczyk
IDC January 2018. I am really happy having Mike as my Course Director during the whole IDC. His way of teaching and sense of humour make Mike one of the best teachers I ever had in my life. Big thanks to Staff Instructors for supporting and motivating us everyday. Best regards, Patryk!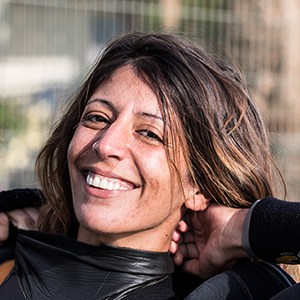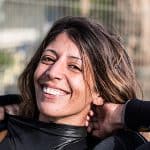 Marlene Martin Vaca
IDC Enero 2018. Fue una semana intensa, cargada de diversión, emociones y aprendizaje. Recomendable al 100% para todo aquel que quiera realizar su IDC en Tenerife. Las instalaciones, el personal y como no, todo el conocimiento, tranquilidad paciencia que Mike ha sabido aportarnos. Sinceramente... una experiencia maravillosa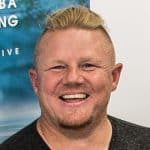 Claus Dreboldt
IDC January 2018. I would clearly recommend Mike as your course director! Not only for theory, standards and brushing off your skills, but also a fantastic way of implementing knowledge into real situations! It was fun, learned a lot, and sometimes a bit stressing, but maybe I'm just getting older
Thank you Mike, and a big thank you to the IDC staff instructors and all that helped with logistics and so on! Now it's time for me to have some (more) fun!!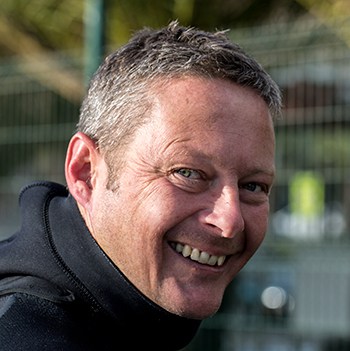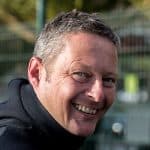 Chris Fleury
IDC January 2018. Mike is more than a teacher, He is an amazing professional that loves to share his knowledge and passion about diving. The IDC was intensive but fun and gave us a great wealth of knowledge to tackle the I.E. with. I will be heading to Mike for any future courses I take and feel confident after being under his tuition. A true professional in every sense of the word.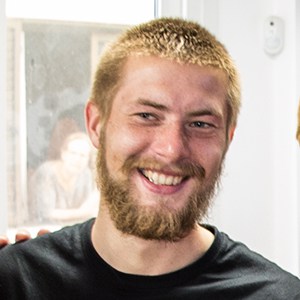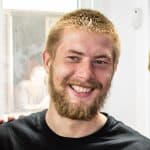 Marcin Kret
IDC January 2018. Very intensive and professional IDC with Mike. Was a pleasure to got such a good course director with passion. Thank you Mike ! You prepared us very well not only for final egzams but for teaching people and share our passion with them.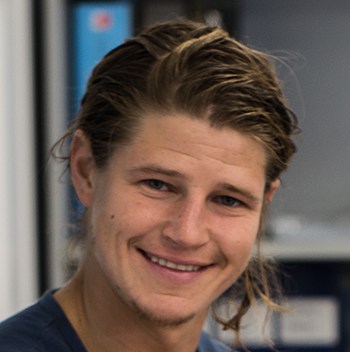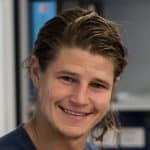 Andreas Anderssen
IDC Staff Instructor course - January 2018: What makes Mike such a great instructor and teacher is that he not only prepares you to pass a course, but instead teaches you to become a great instructor in real life. In fact, he was more of a mentor than a teacher. His passion for diving and the underwater world really shines through in the way he teaches. Mike put a lot off effort into each and everyone of his students and this is the mentality he passed on to the rest of us. He has knowledge in so many areas of diving and he never hesitates to help. A perfect combination of having fun while learning, but in the same time being super organized. Professionalism personified!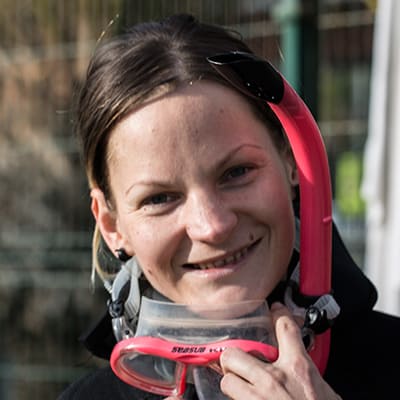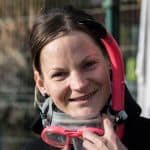 Netta Karjalahti
My IDC was such an intensive course and I am really thankful of having Mike as my course director. He is well organized and patient and he answered all my questions. He shared his advice and even helped with additional little problems with missing material to keep the students stress level low. My recommendations!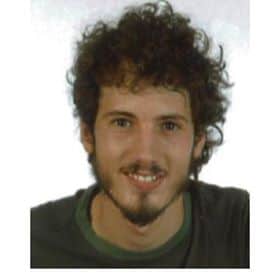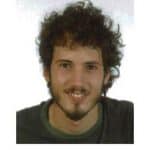 Raul Bel Gonzales
January 2018 MSDT Preparation. What an intensive and awesome week with Mike! We developed many skills during the wreck, deep, smb, sidemount and equipment specialties. Much appreciated all your advices and it has been a pleasure to share with you these great moments, we really had a blast together. Thank you again for all the knowledge you transmit us with all your experience!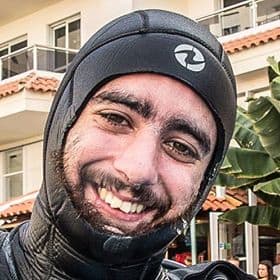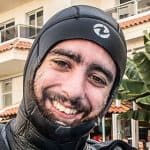 Diego Jimeno
Para mi el IDC fue mucho más que un curso preparatorio. Día a día fui notando un cambio con respecto a mi punto de vista de lo que es enseñar a bucear. Ver lo que realmente es PADI.
Todo este proceso no lo podría haber logrado de no ser por Mike, el Course Director que nos enseño todo. Dejando al margen todos los conocimientos que te transmite para la preparación del IE, quiero decir que es el como lo hace. Te ayuda en todo lo posible es una gran persona y muy exigente con sus alumnos y aún más con el mismo. Sin duda para mi no fue solo un curso preparatorio, fue una experiencia muy intensa en la cual vi un cambio muy importante en mi mismo. Y gran parte de todo esto se lo debo a Mike por su dedicación.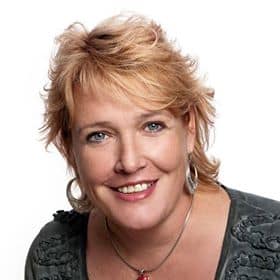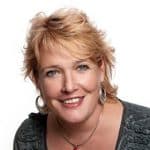 Uta Deutschlander
Im November 2017 hatte ich die Gelgenheit meinen IDC-Staff mit Mike zu machen. Vor 3 Jahren habe ich bereits meinen OWSI mit Mike gemacht. Der Staff ist eine besondere Erfahrung - jetzt liegt es nicht mehr nur an Dir selber zu bestehen - jetzt hilfst Du anderen dabei ihren IE zu bestehen. Es war nicht so leicht für mich in diese Rolle zu wechseln. Mike teilt immer sein Wissen und seine Erfahrung und es ist sehr beeindruckend zu sehen wie professionell er ist. Er arbeitet immer an sich und z. B. an seinen Skills um diese weiter zu perfektionieren. Das habe ich schon immer während meines IDC bewundert und heute muss ich sagen, dass alle Kandidaten, die bei ihm die Vorbereitung auf das Tauchlehrerexamen machen bestens vorbereitet werden. Ich hoffe, dass ich selber auch einmal dieses Niveau erreichen werde. Mike - Du bist ein Vorbild - Danke für alles, was Du bislang mit mir geteilt hast.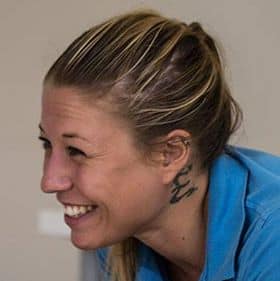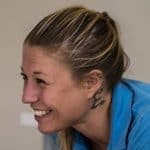 Madita Bruesselbach
IDC Nov-Dec. 2017. Mike is not only a teacher , he gives you a lot of background information of his experience that helps us to start our instructor career as best as possible . He teaches with so much passion. I really like how professional Mike is and how much knowledge he has. I just can say THANK YOU Mike for the patience you had for us while IDC and IE. You are a big fish between all the small fishes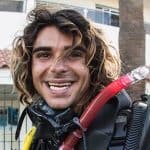 David Castello Fernandez
IDC September 2017. Mike es todo un profesional, cuando alguien enseña algo se nota si de verdad lo siente o no, y el es de los que lo sienten. Durante el IDC ha estado atento en todo momento , no le faltaba detalle. Un ejemplo a seguir tanto dentro como fuera del agua.. Gracias por compartir tu pasión con nosotros y por hacer todo de la mejor manera posible. Totalmente recomendable Nos vemos por los mares Mike un abrazo fuerte!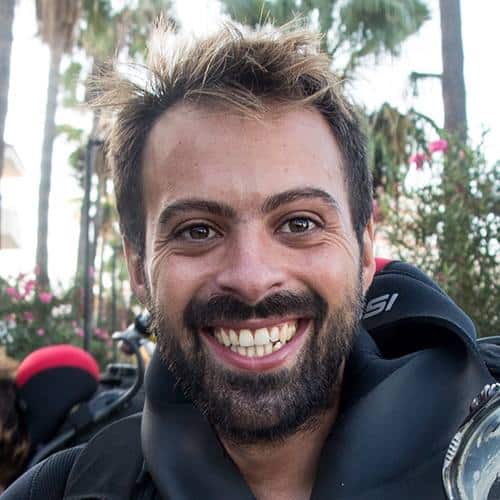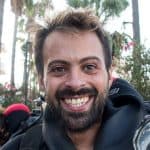 Ariel Gomiz
IDC September 2017. Mike doesnt only teach you how to teach. He teaches you how to do it with passion. He is an amazing professional and has a lot of knowledge to give. Always one step ahead. Thank you Mike for the patience to teach, see you underwater!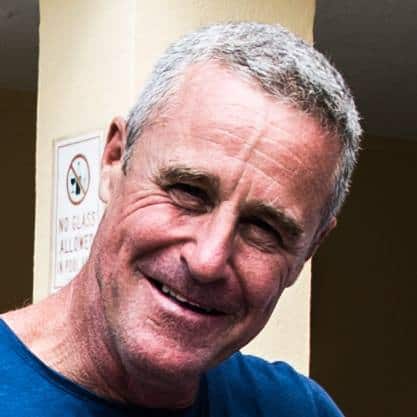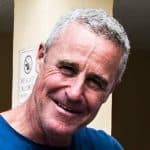 Garry La Roche
IDC with Mike Sep-Oct 2017 on Tenerife was best move for all of us. Well organized, the course prepared us in a very thorough and personal manner. Mike is profesional, experienced, passionate about diving and has a huge heart. As a result naturally we all succeeded on IE. Thanks Mike!!!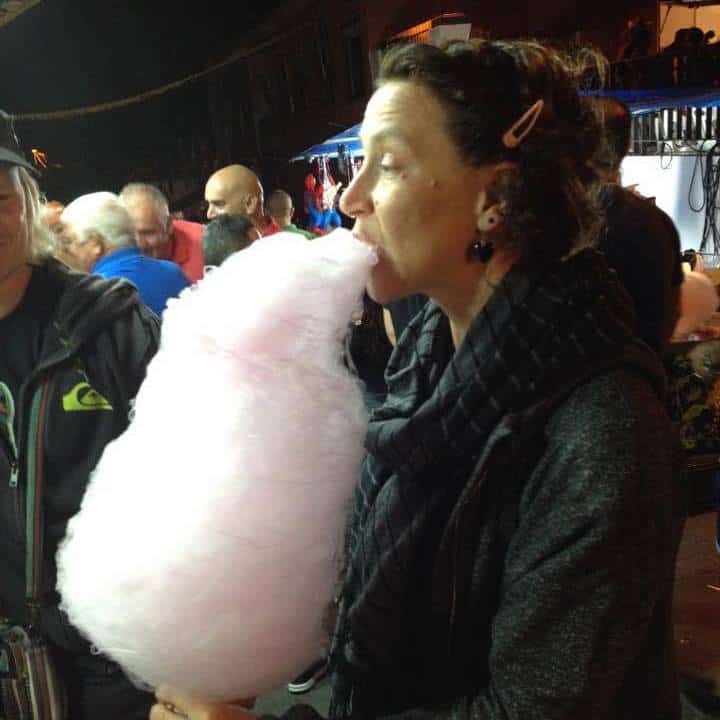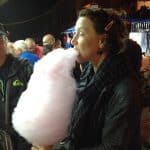 Katarina Johansson
I love being an instructor, seeing people enjoying diving and learning just makes me happy and also teaches me new things every day. Mike is one of the people who helped me become an instructor. Now a couple of years later I know I can always turn to him for advice and support. Thanks Mike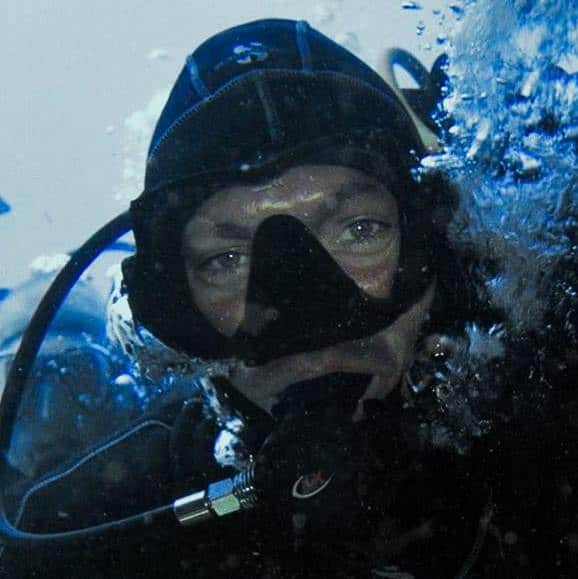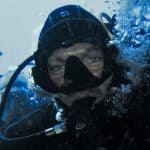 Nicolas Limet
I did my DM internship in Tenerife in 2015 and then my IDC in 2016 with Mike. He is demanding and very thorough, with a no-nonsense approach to diving. I especially liked the way he preaches by example and the usefull tips he gives about organizing your teaching, about how to position yourself and your students in the water or in the surface, always underlying safety issues.... Very usefull in real life, when you actually start to teach classes!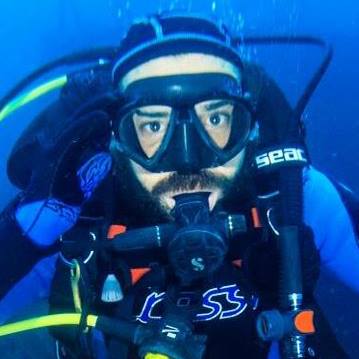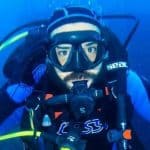 Roberto Escudero Gabriel
Hola mi nombre es Roberto , soy IDC STAFF INSTRUCTOR hace 4 años decidí dar un cambio radical a mi vida y decidí hacerme instructor de buceo. Convertí mi pasion en mi profesión. Hace unos meses decidí que ya estaba preparado para dar el paso para el siguiente nivel y decidí hacer el curso de Idc staff instructor. Mi experiencia durante el curso fue muy gratificante ya que fue divertido a la vez que importante, ya que recordé y aprendí muchas cosas nuevas. El curso muy bien organizado por parte de todo el staff muy profesionales y dispuestos a enseñarnos y ayudarnos con todo. Solo puedo dar las gracias por todo el trato recibido.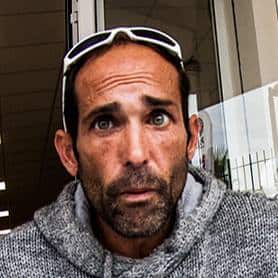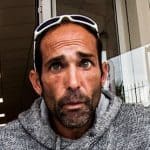 Romy Rodriguez
I am glad I did my Rescue course and Divemaster back in summer 2015, when I just arrived with 13 dives... Since the beginning Mike was friendly and quite Profesional, giving me tips to improve my skills constantly, I could see He been working in the Diving Industry for decades. Great Profesional and friendly Mentor Many thanks for helping me to be confident and get the best from every dive. Hasta la vista my friend.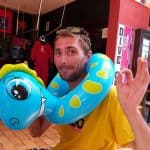 Szymon Biskup
Signing up for an IDC with Mike. Great decision!
What you can expect from him is a wealth of knowledge, eagerness to share it and
an individual approach to your needs to make sure you master all those bits and pieces that might require some more work to do:) In a nutshell - a real PRO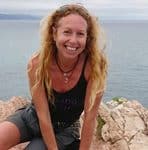 Roberta Carafa
My PADI IDC and IE with Mike was one of the most exciting and inspiring experience of my life. He, with the support of the other IDC Staff and IE staff members, was able to teach, train and motivate me and the others candidates giving us the needed confidence in dealing with challenging and demanding tasks. Mike conducted the IDC in a very professional, safe and relaxed way and even we had a lot of fun! He was very patient, a great mentor and also a good friend. He could infuse us his genuine passion for diving. Thank you again Mike!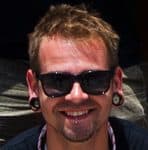 Bartek Lipowicz
I did my IDC in May 2017 in Tenerife with Mike.The course was a great experience!! I have learned a lot and met many fantastic people:) Mike is definitely one of them!!! He was with us all the time during IDC making it super interesting and funny!! Mike is friendly guy with a great sense of humor and huge diving knowledge that he loves to share with others!! Thanks Mike:)see U soon;)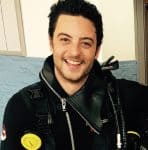 Pau Varela
On May 2017 I did my IDC in Tenerife with Mike and David and it was one of the best experiences related to diving I've had until now. Now I'm working as an Instructor here in Tenerife and I'm realising every day during my daily routine as a diving instructor how important was all the knowledge Mike transmitted to me and the way he was doing it, while helping me understand that with the good tools, diving possibilities are endless. I have had the pleasure to study and share diving with Mike during a few months and I've had the chance to discuss a lot of diving questions with him. I'm so grateful he has been always patient and able to find the best answer, and has taken the time to help me grow as a diver while teaching me the best ways to help others grow within their diving, so now I'm happily enjoying one of the best jobs in the world! Thanks Mike